California
Why Clean Management?
Liability Protection
150+ years of experience
Competitive prices
Personalized service
Fast, Free quotes
Quick Service
Nationwide Coverage
No Contracts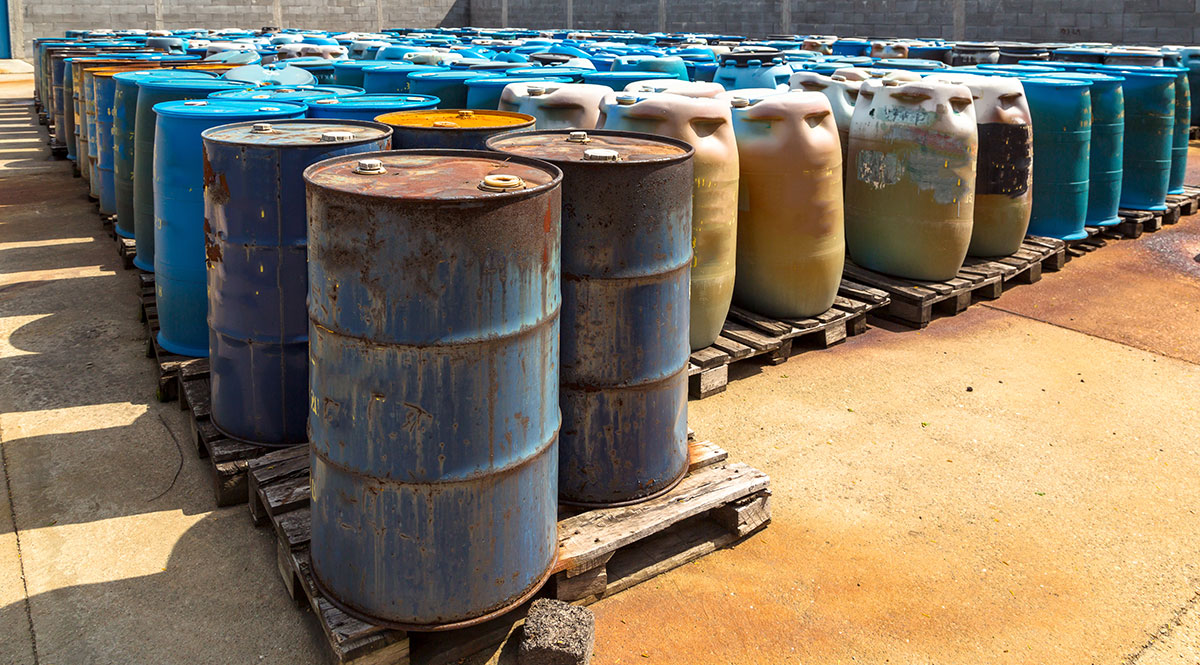 Clean Management Environmental Group, Inc. has waste disposal experts in California who are prepared to handle any hazardous or non hazardous waste disposal need that may arise. We prioritize efficient, safe, and local service. Our teams throughout the state allow us to provide waste disposal services anywhere in the state.
As in our other service locations, we offer companies in California our waste management, lab pack, industrial, and emergency response services. Our hazardous and nonhazardous waste management programs comply with all federal, state, and local regulations, so you can be confident that your business is in compliance with all relevant laws.
In addition to the typical waste disposal in California, the state of California requires some unique waste management practices:
Cannabis waste:
The processes involved in producing cannabis products may generate hazardous chemicals, or the products themselves may contain hazardous materials. There are three state licensing agencies whose disposal regulations must be abided by: the Bureau of Cannabis Control, CalCannabis Cultivation Licensing, and the Manufactured Cannabis Safety Branch.
E-liquid waste:
This is waste from e-cigarette/vaping devices. According to the EPA, active raw materials (like nicotine), residual products, and some e-cigarette cartridges are to be treated as hazardous waste when they are disposed.
Electronic waste:
When electronic products are disposed of improperly, they may end up in landfills. Besides contributing to expanding landfills, decaying electronic waste can leach toxins into the soil and water, causing further problems down the line.
Solar Panels:
The manufacturing of solar panels uses hazardous substances like sulfuric acid and phosphine gas, and the panels may contain metals such as lead and known carcinogens. This creates recycling and disposal challenges.
Major Cities
Clean Management services all of the following major cities in California:
Concord
Fremont
Irvine
Santa Ana
Santa Clara
Stockton
Riverside
Walnut Creek
There isn't a single waste stream we aren't capable of handling.
We handle all types and forms of waste disposal in California: hazardous waste, non-hazardous waste, chemical waste, solid, sludge, liquid, and gas waste. Whether you generate one 55-gallon drum of waste a year or multiple drums a month; we've got you handled. We handle all size DOT shippable containers including, but not limited to: 5-gallon pails, 30-gallon drums, 55-gallon drums, 85-gallon overpacks, Cubic yard boxes, supersacks and pallets. If your container is not DOT-shippable, we can provide those for you to keep you in compliance. With our extensive network of transporters throughout California and across the nation, we can have your waste picked up on time, on YOUR schedule.
We can do anything. Just ask.
In addition to Hazardous Waste disposal services, we also offer effective environmental solutions. We specialize in oddball drums, materials, and projects. We can handle your project from cradle to grave and dispose of any waste, anywhere. No job is too big or too small. We also provide a wide array of industrial services, remediation, spill response, lab packs, and hazardous waste transportation throughout California.
Not sure what type of waste material you have?
Many of our customers have had containers of waste that have been sitting on their site for years and have no idea what type of waste it is. Clean Management specializes in characterizing and identifying what type of waste you have so that it can be disposed of properly. Give us a call and we will help you identify what you have and get your facility in California in compliance.
We make it easy
We understand you're busy and filling out paperwork is the last thing you want to worry about; that's why we fill it all out for you. We fill out your hazardous waste profiles for you and get them approved at the disposal facility. Any required shipping documents (including but not limited to: labels, markings, placards, manifests, BOLs, LDRs) will be pre-printed and sent to you before we send the truck to your California location to pick up your waste.
One Stop Shop
Clean Management Environmental is your one stop shop when it comes to Hazardous and Non-Hazardous waste disposal in California. Clean Management can handle any type of waste stream you have. Whether you have hazardous chemicals, paint waste, inorganic acids, or radioactive waste, we've got you covered in California. Instead of calling 3 different vendors to come pick up your waste, you can make one call and let Clean Management handle the rest. Whether you have 1 location in California or 100 locations throughout the United States, Clean Management has you covered.
Competitive prices
Being in business for almost 30 years has allowed us to develop efficient transportation routes and disposal methods, therefore offering you the most competitive prices in the industry. Our environmental experts have a combined 150+ years of environmental experience. Hazardous waste disposal could be extremely expensive, but with Clean Management's experience and knowledge in the industry, we can get it done at a competitive price.