Hazardous Waste Transportation & Disposal
Why Clean Management?
Liability Protection
150+ years of experience
Competitive prices
Personalized service
Fast, Free quotes
Quick Service
Nationwide Coverage
No Contracts
Give us a call 866-907-6681
Not all waste that your business creates will be hazardous, but it is integral to delineate between hazardous and nonhazardous waste for workers' health, regulation compliance, and environmental safety. At Clean Management, our hazardous waste transportation and disposal services can meet all your needs.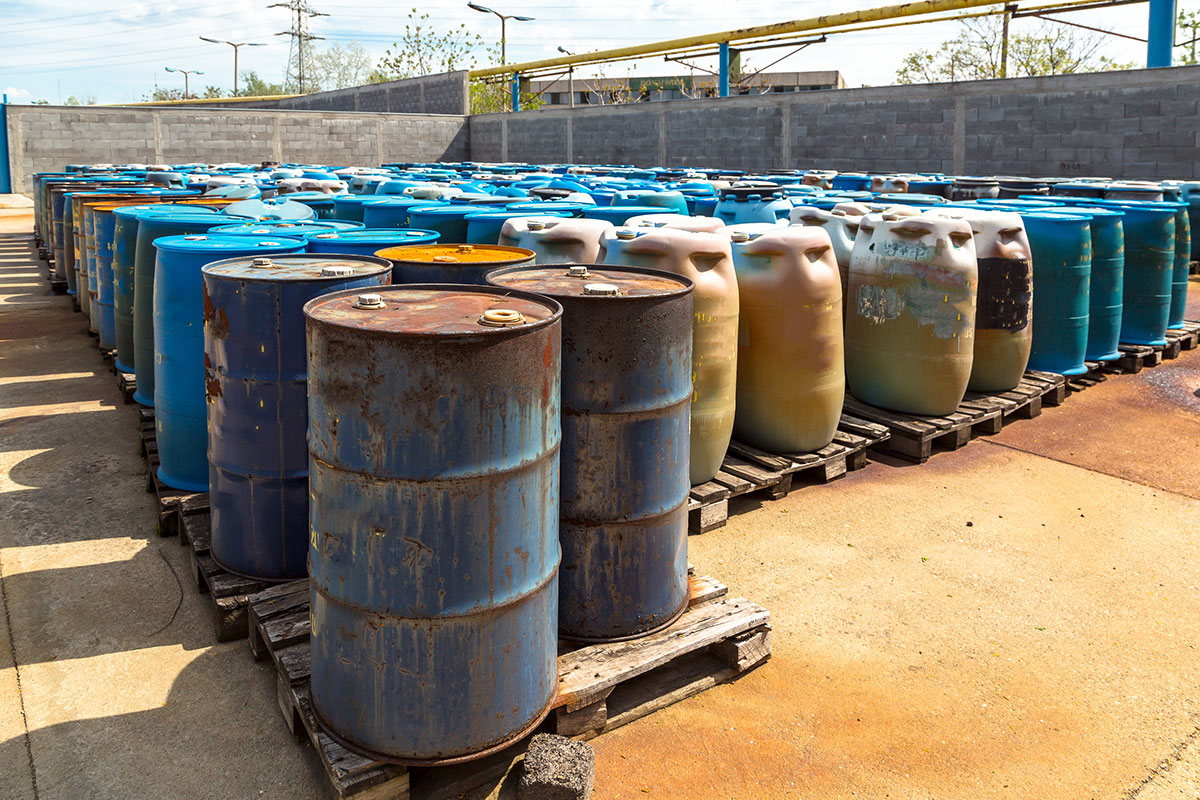 How we beat the competition.
Being in business for nearly 30 years has allowed us to develop efficient transportation routes and disposal methods, therefore offering you the most competitive prices in the industry. Our environmental experts have a combined 150+ years of environmental experience. Hazardous waste disposal could be extremely expensive, but with Clean Management's experience and knowledge in the industry, we can get it done at a competitive price.
No contracts, no obligation.
We don't lock you down into stringent, long-term contracts. If you're not happy with our service, we want you to have the freedom to explore other options—we'll still be here if you change your mind.
You're not just a number.
You will have a designated environmental expert that will be your point of contact so you won't have to worry about having to talk to someone different each time you call. Your expert will be proactive by calling to follow up with you to see if you are ready for another waste disposal pickup, or if there is anything else that you might need.
Real people, Personalized service
When you call Clean Management, you'll notice that the phone is answered by a live operator every single time. Call us old school, but we don't believe in automated phone systems—we believe in personalized service and creating long-term relationships.
One-Stop Shop
Clean Management Environmental is your one-stop shop when it comes to all-inclusive hazardous waste transportation and disposal services. Clean Management can handle any type of waste stream you have. Whether you have hazardous chemicals, paint waste, inorganic acids, or radioactive waste, we've got you covered. Instead of calling three different vendors to come pick up your waste, you can make one call and let Clean Management handle the rest. Whether you have one location or 100 locations throughout the United States, Clean Management has you covered with our specialized waste disposal services.

The Types of Hazardous Waste
Solid Waste
All hazardous waste is solid waste, but "solid" is not used in the physical sense of the word. The RCRA's solid wastes include liquids, semi-solids, and gaseous materials.
Solid wastes are materials that are discarded by being:
Abandoned: Thrown away through burning, incineration, or sham recycling
Inherently Waste-Like: Materials that are so threatening to people and the environment that they are always considered waste
A Discarded Military Munition: Ammunition produced for the US Department of Defense or Armed Services
Recycled in Certain Ways: Materials that are recycled through use/reuse, reclamation, or specific defined uses
Characteristic, Listed or Mixed Radiological
After having met the solid waste criterion, waste must meet at least one of the following criteria to be considered hazardous (as per the RCRA): 1. It is mentioned on the EPA's exhaustive record of listed wastes. 2. It is a characteristic waste exhibiting one or more of the stated hazardous properties. 3. It is a hazardous waste (as defined by its characteristics or EPA hazardous waste list status) and contains radioactive material.
Characteristic Waste
Waste may be considered hazardous by the properties that it exhibits. Characteristic wastes must meet at least one of the following criteria to be considered as such:
Ignitable
Corrosive
Reactive
Toxic
Listed Waste
There are two categories of listed wastes. These are F and K Lists and P and U Lists.
F and K Lists
These two lists contain wastes from manufacturing and industrial processes.
F-listed wastes: Come from non-specific industrial or manufacturing sources
K-listed wastes: Come from specific industrial or manufacturing sources
P and U Lists
P- and U-Listed wastes must meet three criteria: 1. The waste must have at least one of the chemicals on the P or U list, 2. The chemical must be unused, and 3. The chemical must be a commercial chemical product.
P-listed wastes: In addition to the above requirements, P-listed wastes are acutely hazardous.
U-listed wastes: Wastes that meet the above criteria and are hazardous (but not acutely).
Mixed Radiological Waste
Mixed wastes are both hazardous and radioactive solid waste. Because of the radioactive component, mixed wastes are regulated under both the RCRA and the Atomic Energy Act. The EPA or an authorized state agency regulates the proper disposal of the hazardous component, while the Department of Energy or the Nuclear Regulatory Commission (NRC) regulates the radioactive part.
If your business requires specialized waste disposal services, be sure to contact Clean Management for a free quote.