What You Should Know as an RCRA Hazardous Waste Generator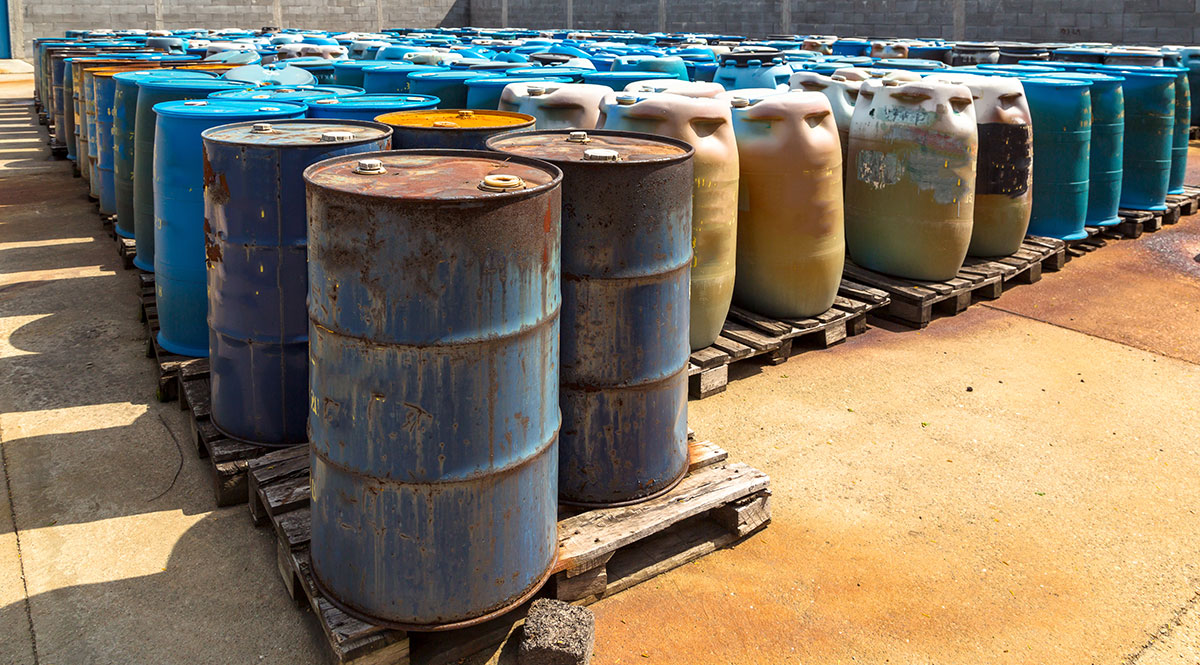 Various industries generate hazardous waste. The waste is regulated by the EPA under the Resource Conservation and Recovery Act (RCRA), enacted by the United States Congress in 1976. The act was created to guarantee that companies manage waste properly. When hazardous waste is disposed of properly, it benefits the environment and individual's health. No matter how big or small a company is, they all follow the regulations of the RCRA based on how much waste they create per month.
If your company produces hazardous waste each month, you will need to know how to manage it properly to meet EPA regulations. Your company will be categorized into one of the following groups based on how much waste it creates: large quantity generator, small quantity generator, or very small quantity generator. Once you have that status, RCRA regulations will provide specific requirements from Title 40 of the Code of Federal Regulations (CFR), grounded on your quantity size. To properly dispose of hazardous waste, read the following tips for what you should know as an RCRA hazardous waste generator.
Correctly Identify Your Waste
Adhering to RCRA regulations begins with identifying the type of waste you have to dispose of. Hazardous waste is regulated under Subtitle C of RCRA. The subtitle includes a comprehensive program that ensures proper waste management from the instant it's produced to its ultimate disposal, or its cradle-to-grave course. Only non-solid waste, solid waste that's excluded from the definition of hazardous waste, or waste that's been delisted are not subject to RCRA Subtitle C regulations.
All other solid waste is considered hazardous and is subject to RCRA Subtitle C regulation. Hazardous waste that's listed under the EPA's guidelines are separated into the following seven categories: spent solvent wastes, electroplating and other metal finishing wastes, dioxin-bearing wastes, chlorinated aliphatic hydrocarbons production, wood preserving wastes, petroleum refinery wastewater treatment sludges, and multisource leachate. If your hazardous waste falls under any of those seven categories, you will need to dispose of it according to RCRA rules.
Know Your Generator Status & Accumulation Limits
Knowing your generator status and limits are large parts of being an RCRA hazardous waste generator. You will first need to know your generator status. As mentioned earlier, your generator status is based on how much hazardous waste your company produces in a given month. Your company will either be considered a large quantity generator (LQG), small quantity generator (SQG), or very small quantity generator (VSQG). Specific regulations apply differently to each group. They are clarified on the EPA's website.
For instance, SQGs may accumulate hazardous waste on-site for 180 days without a permit, whereas LQGs may only accumulate waste on-site for 90 days. Be sure to do your research regarding specific stipulations for your group. Another important aspect of your generator status is the accumulation limits that apply to it. Exceeding your accumulation limits leads to large fines and even legal issues. That's why it's extra important that you know exactly how much hazardous waste your company creates. If your company is struggling to manage waste accumulation, consider hiring a hazardous waste disposal service. They can help protect your company from liabilities.
Your company must also take into account how much of the waste is hazardous versus how much is acutely hazardous. According to the EPA, VSQGs generate 100 kilograms or less per month of hazardous waste or one kilogram or less per month of acutely hazardous waste. SQGs generate more than 100 kilograms but less than 1,000 kilograms of hazardous waste per month. LQGs generate 1,000 kilograms per month or more of hazardous waste or more than one kilogram per month of acutely hazardous waste. Identify which group your company falls under to ensure you're following the correct regulations.
Complete RCRA Hazardous Waste Training
Completing a hazardous waste training program will also teach you what you should know as an RCRA hazardous waste generator. While a training program is a requirement under RCRA regulations, it is also a great benefit to you and your business. After completing the program, you will have a better understanding of waste disposal, you'll know specific guidelines to follow based on your quantity generator status, and you will be able to comply with any strict requirements. You will also have valuable information to share with your team. That way, they can start generating, storing, treating, and disposing of hazardous waste properly.
Note that there is no specific accreditation process for training personnel or programs under RCRA. This means you may have to do your research on programs to choose the best one. Read reviews or communicate with other business owners to find a beneficial program. The program must be directed by a person trained in hazardous waste management procedures. Title 40 of the CFR states that "a program of classroom instruction, online training (e.g., computer-based or electronic), or on-the-job training" are all suitable options for hazardous waste training.
Understand the EPA's Hazardous Waste Manifest System
To streamline the process of hazardous waste disposal and track all waste, the EPA created a specific system called the Waste Manifest System. The system clarifies all procedures, includes proper forms and paperwork, tracks waste, and maintains protocols for the cradle-to-grave disposal process. An important aspect of the system is the Uniform Hazardous Waste Manifest. It's a form required by the EPA and the U.S. Department of Transportation. It applies to all generators who transport waste, as well as hazardous waste service providers for off-site treatment, recycling, storage, or disposal.
Some states have additional requirements for the Uniform Hazardous Waste Manifest. Those states must enter special waste codes on the waste manifest, along with all federal waste codes regulated by the CFR. There is also an e-Manifest System that was created in 2018. It's a nationwide, online system that allows generators to "have the option to create and submit manifests electronically," according to the EPA's website. Although it's optional, the EPA highly encourages generators to use it. It makes the process quicker, clearer, and helps business owners in the long run.